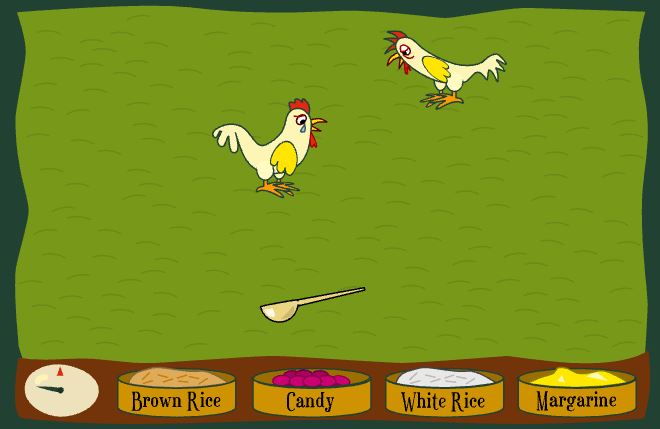 Vitamin B1
Known problems:
At the very start of the game you will get warning about your Flash beeing old. This is no longer valid when running in Ruffle without flash. Simple press OK to continue and start the game.
Hi score doesn't work.
Help
Do you need help with how to play the game?
Have a look here
About the game
Vitamin B1 is found in brown rice, lentils and peas among other things. A lack of vitamin B1 causes the deficiency disease beriberi.
Read More
The Nobel Prize
This production is based on the 1929 Nobel Prize in Physiology or Medicine, awarded for pointing out a substance in rice skin, which was later discovered to be vitamin B1.
Read More
Christian Eijkman, Beriberi and Vitamin B1
Known problems:
There are parts left and right of the scene that should be invisable.
To cite this page
MLA style: "Vitamin B1". Nobelprize.org. Nobel Prize Outreach AB 2021. Web. 5 Dec 2021. <http://educationalgames.nobelprize.org/educational/medicine/vitamin_b1/>