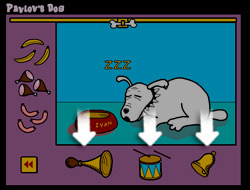 1.
Choose one of the sounds. To establish a conditioned response, you have to choose one sound and always use this sound before feeding.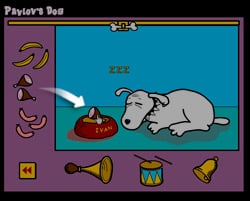 2.
Click on the instrument you have chosen, then feed the dog with something he likes by dragging the food onto the plate using the mouse cursor.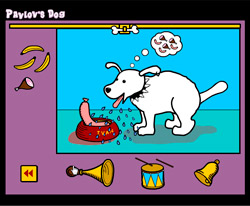 3. Repeat this procedure until the dog starts salivating even before he gets the food.